The term 'golden point' is a 'winner takes all' overtime system primarily used in football and rugby union. It is used to determine a victor when the opposing teams' scores are equal at the end of regular time. Our newcomer is a blend of three origins: a Colombian, a Guatemalan and a sparkly, fully-washed Ethiopian coffee. Its characteristics shine in the cup black and white. Whether you prefer espresso or a flat white, the Golden Point Blend is sure to be a winner! 
This contemporary espresso blend has a lemon-like acidity with notes of peach, apricot and vanilla yoghurt.
Select Options
Regular price
Sale price
$15.00
Unit price
per
Sale
Sold out
View full details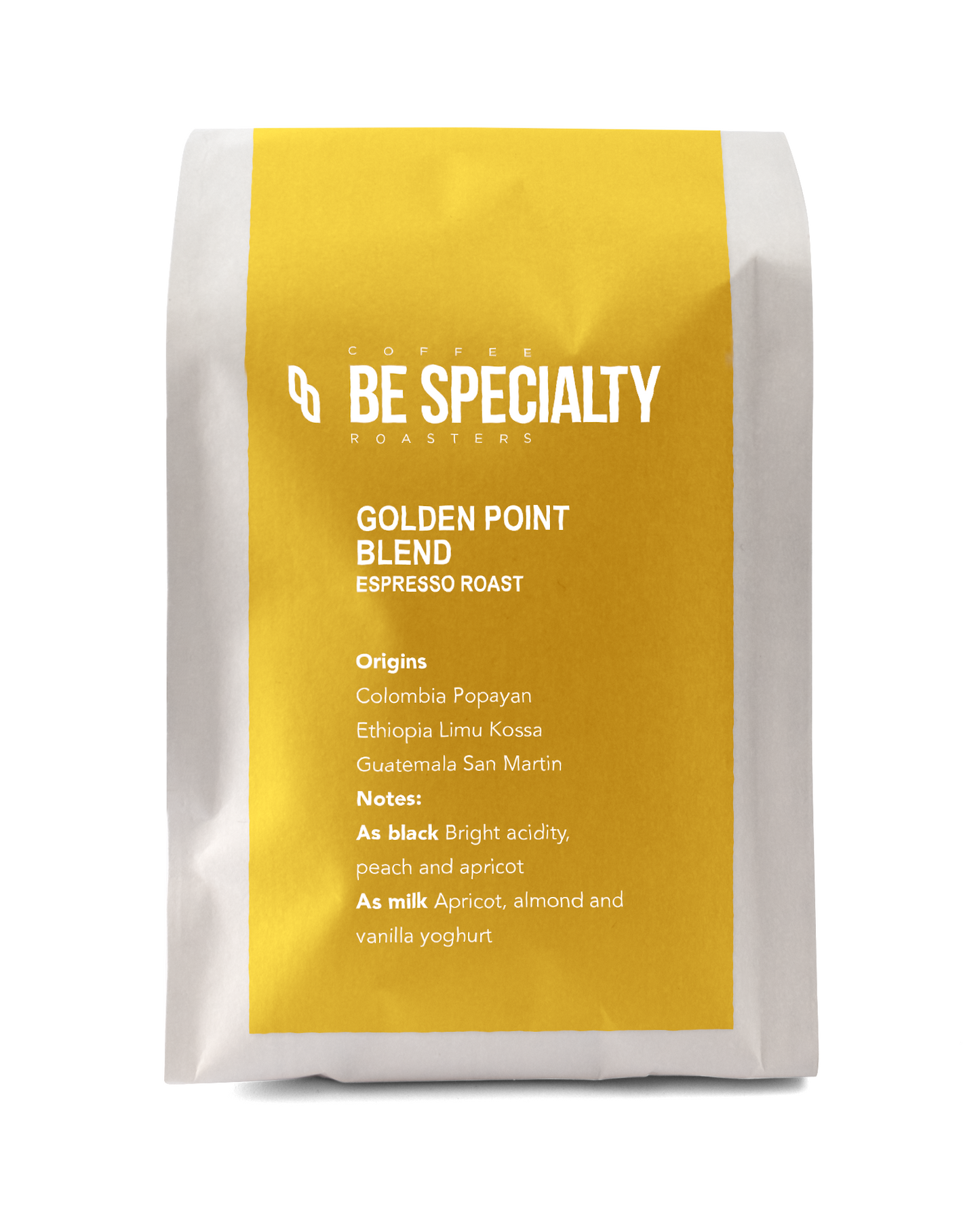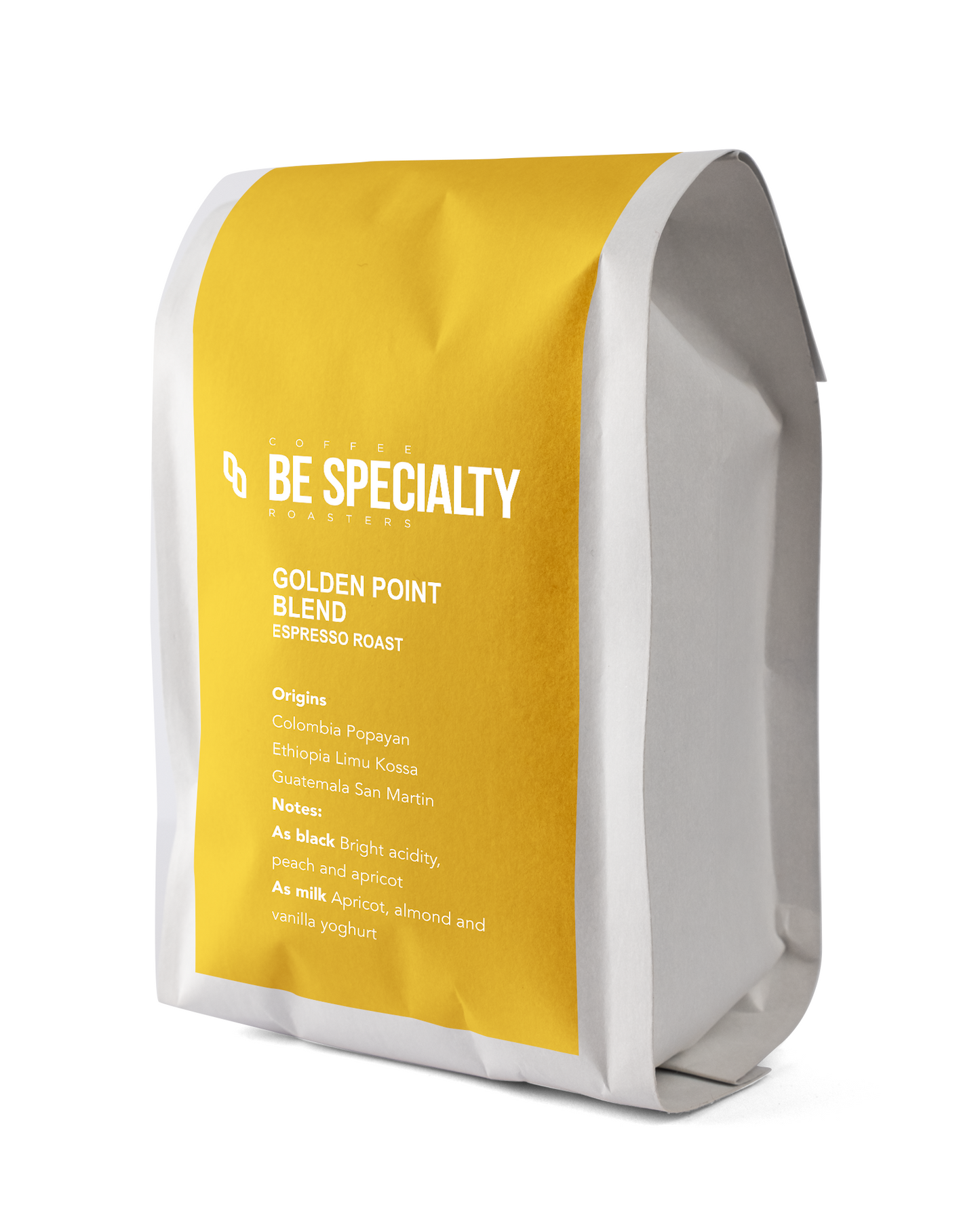 Source
Origin:
Colombia, Ethiopia, Guatemala
Reigon:
Huehuetenango, Guatemala. Cuaca, Colombia. Oromia, Ethipia.
Altitude:
1200 - 2000 MASL
Brewing
Recipe:
18.5 grams in / 36 grams out
Brew Time:
25 - 30 seconds
Tasting Notes
As Black:
Bright Acidity, Peach & Apricot
As Milk:
Apricot, almond and vanilla yoghurt